About Kelli Swan
Artist and Digital Designer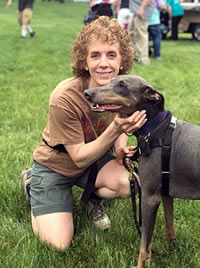 As an animal lover at heart, I have always had a special fondness for horses and dogs. I trained and rode horses in the sport of dressage for nearly 20 years. Eventually, the specialty training morphed into trail riding as my last horse aged. These days, I find my greatest joys in hiking with my dog. Blue, shown here, is my seventh Doberman Pinscher dog, and I simply adore the breed.
Outside of creative work and hiking, my other interests include reading, swimming, meditation and peaceful times spent with friends. I also greatly enjoy superb films and movies that make me think. My favorite movies list includes: Cloud Atlas, Argo, Peaceful Warrior, Hot Coffee, What the Bleep Do We Know, along with too many Netflix finds to count!
Professionally, I have worn many hats. My first role was that of a prepress artist at a printing company. That position was followed by work in the corporate world, including Graphics Specialist and Production Coordinator positions. Currently, I work in a professional capacity at a local manufacturing company. My graphic designer services are still offered on a limited basis. Educated at the University of Akron in Ohio, I received my BFA with Summa Cum Laude honors.
---
About my artwork
You can use the following links to shop for my drawings on a variety of products.
Fine Art America (Pixels.com): fine art prints, canvas wall art, stationery, framing, note cards and more.
Zazzle: mugs, t-shirts, magets, iPhone and Android smartphone cases, iPad covers and more.
---
About Cygnet Graphids Ltd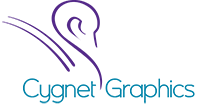 My business name, Cygnet Graphics, was hatched in 1990. I began Cygnet Graphics in order to offer my freelance graphic design and custom pencil and pen & ink portrait services. The word cygnet, which is latin for young swan, inspires me each and every day to remain young at heart. Cygnet has also become a pen name for my fine art drawings.
---
My Websites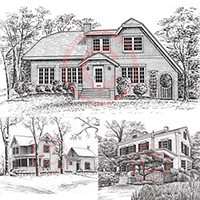 Pencilplace.com is my fine art website. As an Artist, I specialize in the beautiful and striking effect of black and white illustration, either in graphite pencil or pen & ink. My detailed pencil drawings depicting various themes have won many awards in prestigious juried art shows. In addition, my drawings have been published on magazine covers, special event program covers and in a variety of publications. My artwork resides in collections in Europe, the UAE and the United States.
---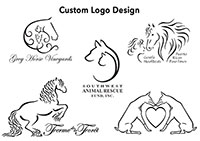 Cygnetgraphics.com features my commercial illustrations and logo design work. I also offer a variety of graphic design services. My specialties include: brochure/flyer design, logo design, general page layout, custom website design w/SEO, web graphics & banners, and social media marketing. Over the years, I have become widely known for my horse- and dog-theme logo designs.
---
---
Contact Kelli Swan: Email, Phone
If you would like my snail mail address, please contact me via email or phone.
Cygnet Graphics Ltd, Canton, OH 44718
(330) 933-5013
Contact Kelli (kelli dot swan at kelliswan dot com)
---
Sunny Sense Designs
I originally created these designs to share my beautiful doberman Sunny's sunshine & love. The images now also serves as a memorial to her wonderful spirit. Sunny crossed the Rainbow Bridge on 7/26/10. Since her passing, several wonderful dogs have continued to inspire me, including Capone, Noelle, McKenna, and now Blue. Each day brings new adventures and memories, so I continue with Sunny Sense designs to commemorate these incredible fur-souls.
Sunny Sense designs are available on a variety of products, all sold through Zazzle. Note that you can add custom text on many of the products.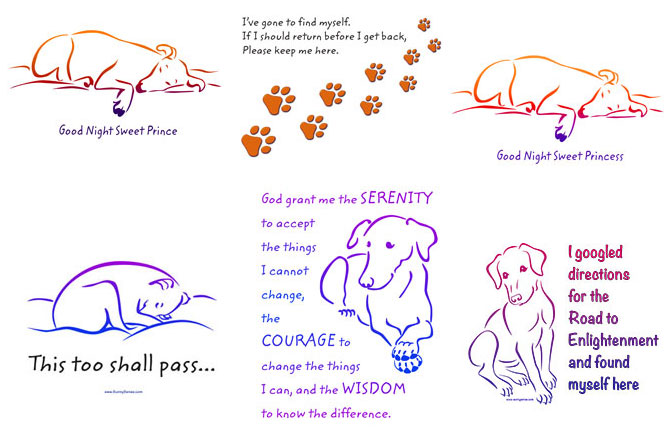 ---
My Dogs, My Inspiration...
---